The Definitive Guide to API Management
Scale to support billions of users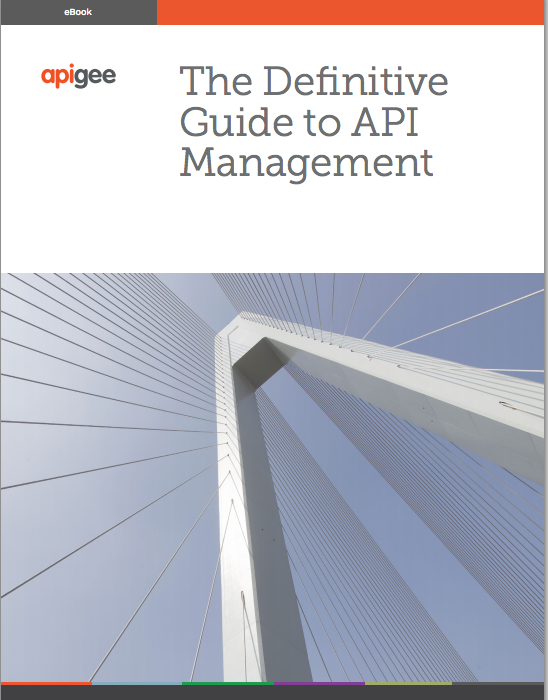 Customers today want to engage with companies on the channel of their choice. It can be in-store, web, smartphones, tablets, laptops, and even connected devices in the burgeoning Internet of Things (IoT) space. These factors are driving enterprise IT to employ new approaches to meet the needs of the customer.
The fabric of digital business today is built on APIs. Application programming interfaces (APIs) allow developers to create engaging app experiences by securely exposing valuable back-end data.
Apigee's API Management enables you to create, analyze, manage, and scale API requests in a secure environment. Through APIs, software applications can easily exchange data, in addition to interacting with other applications.
Apigee's intelligent API management solution, Apigee Edge, helps scale to support billions of users, providing real-time access to mission-critical applications, without compromising the reliability, and stability of back-end systems. Top enterprises including Walgreens, ebay, BBC, HCSC, First Data, Kaiser, and Equifax run their APIs on Apigee's platform.
Apigee Edge capabilities include:
a complete view of your API program, and simplified application development
detailed reports for managers providing developer engagement, traffic trends, latency, etc.
enhanced developer and community experience that improves developer productivity and accelerates API adoption
access to security features with configurable policies like OAuth, API key verification, XML/JSON threat protection, and more
For more on API management with Apigee, download the eBook to learn more.