Apigee: A Leader in Vision and Execution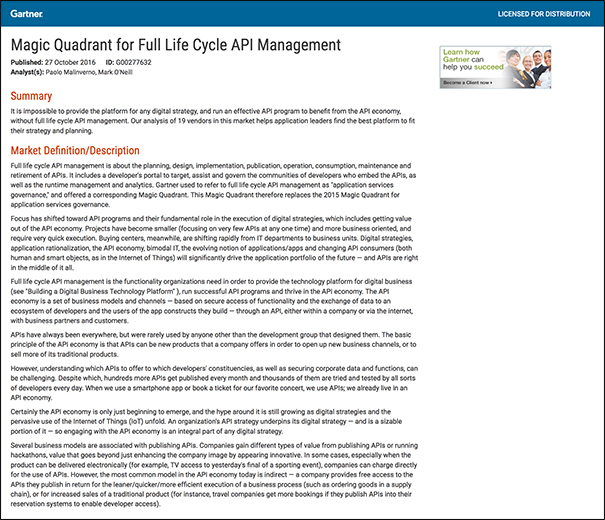 APIs should be designed for a developer to create, and execute quickly in a dynamic environment. API management is needed to continue to evolve with changing technologies and projects. Apigee's intelligent API platform allows companies to offer secure, connected, digital experiences to accelerate innovation, and adapt to changing market and customer needs.
Gartner Inc. positioned Apigee in the Leader's quadrant based on its ability to execute and completeness of vision. 
Apigee serves the needs of:
20 of the Fortune 100
6 of the top 10 global telecommunications
5 of the top 10 Global 2000 retail brands
Discover more about Apigee's ability to understand market trends and the consistency and agility of Apigee's API management platform. Download the report today.