The Definitive Guide to API Management
Manage your digital business with Apigee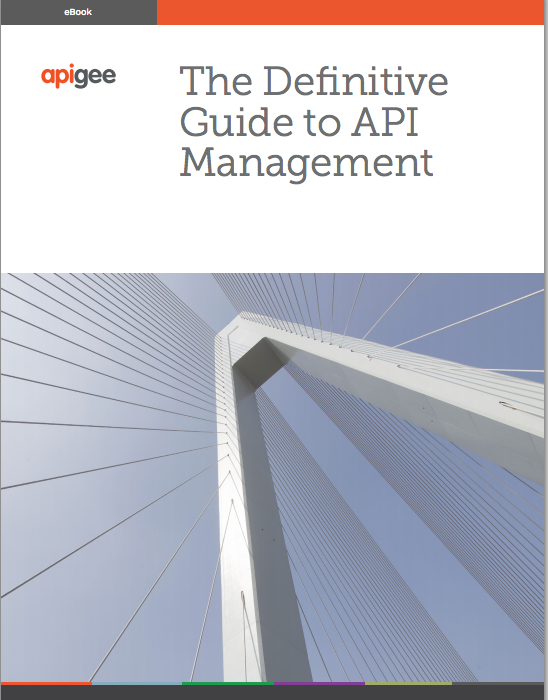 With APIs becoming the fabric of the digital enterprise, organizations need API management functionality that addresses the concerns and use of multiple stakeholders. Enterprises seek solutions that offer a consistent and well-defined API across all services.
Apigee Edge, the leading self-service API management platform, enables companies to scale, secure, analyze, and grow API programs and manage their digital business, to address the increasing demand. Edge enables enterprises to build and design APIs that securely share their data and services.
The Apigee Edge API management platform offers key capabilities that include:
API gateway - mediate and secure the traffic between a company's APIs, clients, back-ends, and developers, partners, customers, and employees who use the APIs
Security - protect back-ends, APIs, and messages with configurable policies such as API key verification, XML/JSON threat protection, OAuth, access control
Developer portal - engage application developers, and enable them to explore, discover, and test APIs
API lifecycle management - manage the entire process of developing, designing, publishing, deploying, and versioning APIs
Download our Definitive Guide to API Management eBook, to learn more.