Apigee a leader in the Gartner Magic Quadrant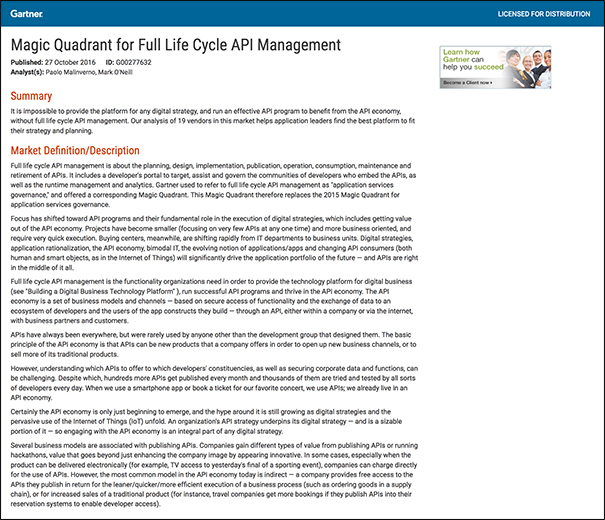 A leading platform for digital acceleration, Apigee empowers enterprises to scale seamlessly using the Apigee Edge API platform, and gain the agility and insight required to become a digital business. Apigee helps businesses accelerate quickly and adapt to change.
Recognized for its ability to execute and completeness of vision, Apigee was named as a 'Leader' in its Magic Quadrant by Gartner for Application Services Governance.
According to the report, "It is impossible to provide the platform for any digital strategy, and run an effective API program to benefit from the API economy, without full life cycle API management."*
Download your copy of the report now.
*Gartner "Magic Quadrant for Full Life Cycle API Management" by Paolo Malinverno, Mark O'Neill 27 October 2016.