How to Build an API Program
Meet the demands of today's digital economy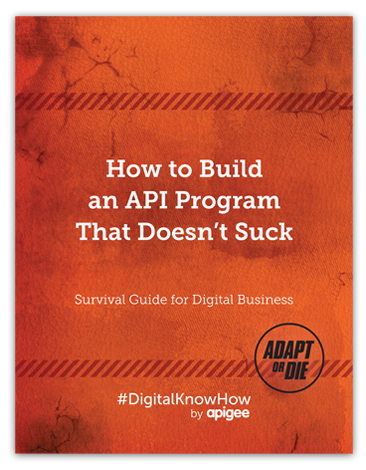 Technology use continues to increase as a way to interact with customers, employees, and partners. The increased use of mobile, social and cloud computing brings a new set of challenges to organizations. API technology exposes critical and sensitive data which needs to be managed, monitored and analyzed.
Top API technology challenges enterprises face are:
Security
Mediation
Consumption
Deployment
Over-exposure of data
Apigee Edge is an API-first management platform built for the digital economy. Meet the increasing demands and expectations of your customers with an API management solution from Apigee. Download the eBook for your survival guide to a successful API strategy.