Enable Faster Adoption of APIs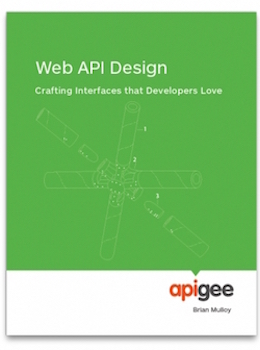 Today, APIs are more than just application connectors, they form the basis for a good software product. The success of a good web API design lies in its usability and adaptability by developers. A consistent API design makes it easy for app developers to consume your services.
There are number design best practices to create interfaces that developers love.
Approach API design from the 'outside-in' perspective–think from the developer's viewpoint
To reuse a policy, store it in source control so that developers can sync to it and use it in their own proxy development environments
Design simple and intuitive URLs - Use two base URLs per resource and keep verbs out
Use key/value maps only for limited data sets. They are not designed to be a long-term data store
Be verbose and use plain language error descriptions
Apigee Edge is an intelligent API management solution that helps you design, develop, scale, publish, monitor and analyze APIs. From implementing API proxies, deployment, debug, troubleshoot, up to environment configuration, Apigee offers industry best practices that help developers to work seamlessly.
Take advantage of Apigee Edge to create robust interfaces. To learn more Web API design best practices, download our popular eBook.